SOPRANIST K
, ESH, stallion, b. @ Padise Stable, sold to,
Czech Republic
SRI LANKA ROUGE, mära /mare, sündinud/born 2015 @ Padise Stable,

s
old to Germany

QUETTA ROUGE,
ESH, gelding, b 2016, born@ Padise Stable, sold to Niitvälja Estonia
QUERIDO
, b 2013, hannoverian, imported at age of 9 month, sold to Finland

AMINKA K
, ESH mare, born 2009, Akhnaton-Calvados, born @ Padise, sold to Belgium.
JOMINKA,
ESH mare, born 2009,
JODOKUS
-
LORD
Z
, born@Padise, sold to Estonia
HUGH GRANT DE MUZE,
BWP , stallion, 2007, 167 cm
Shindler-Jalisco B, breeder: Joris de Brabander
Imported from Belgium unsaddled at age 2. Was licensed stallion in Estonia, successful jumping horse - won 5 years old horses jumping Cup in Finland at 2012. Sold to Belgium at fall 2012.
Competing successfully 160 cm level - see more in
Facebook

ARRIVEDERCI
,
trakener, gelding, 2007, 172 cm

Sire GRIBALDI, damsire iKHTIBAR XX , breeder A.D. Sommers
BON REVEL, KWPN stallion, 2006, 174 cm
Sire Quidam de Revel, damsire Indoctro
AKHNATON, KWPN täkk, 2005, 174 cm
Sire Johnny Boy, damsire Numero Uno
ENVOQUE,
KWPN tamma, 2009, 163 cm
Isä
UKATO
, äitinisä
MAROME
WOMINKA,
KWPN
, mära, 2003, 166cm
Sire Calvados, damsire Triton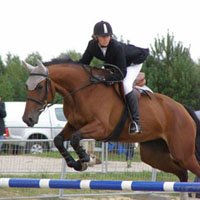 Imported unsaddled from Netherlands at age of 4.
Winner of young horse championships in Estonia at 5 years old, at 2008 ! Sold to Nederland
ADOLF, KWPN, 2005, 170 CM
Sire Lupicor, damsire Fedor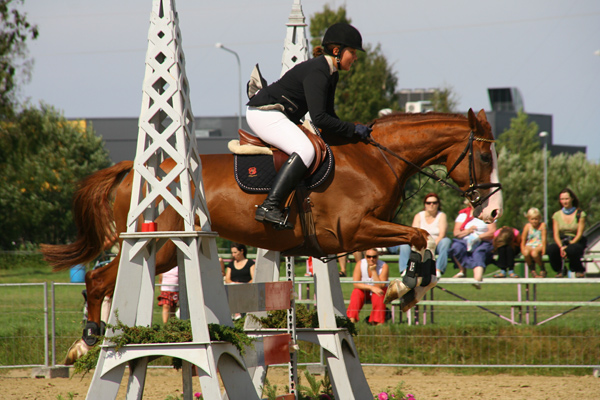 Imported unsaddled at age 4, sold saddled. Now competing GP level. Sold to Estonia
ASTER, KWPN, 2005, 170 cm
Sire Larino, damsire Zeus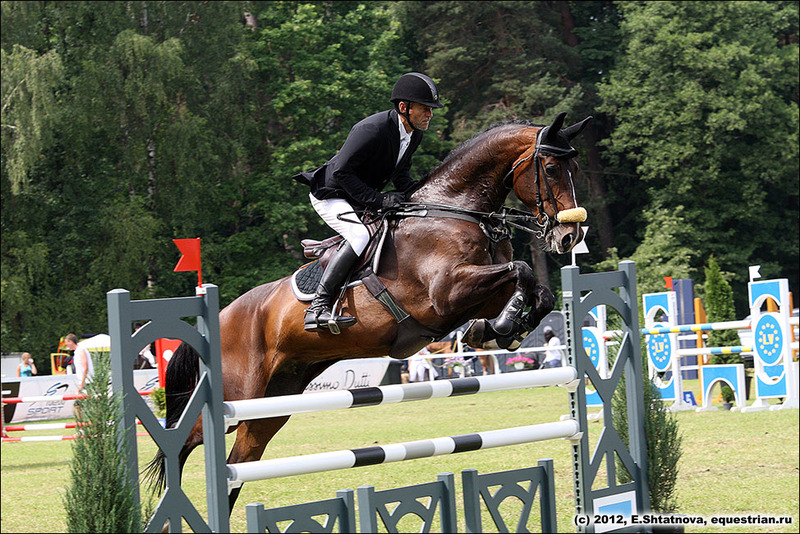 Imported at age 4, now competing at GP level. Sold to Lithuania
DONNA L ESPRIT,
KWPN mare, 2008, 162 cm
Sire SONTENDER, damsire GRAFIET
EMIEKE
, KWPN mare, 2009, 163 cm
Sire CANTURANO, damsire KOJAK